ABOUT
Amora Group is a one-stop event design firm based in Denver, Colorado with over 20 years in the event industry and thousands of events produced. Whether a client has a specific idea or a broad inspiration, the Amora Group looks forward to providing inspired and professional design expertise in implementing their vision. We are one of Colorado's premier providers of event design, lighting, audio visual with a unique furniture and decor collection. 
We love what we do, and it shows in our work.
REVIEWS
I am a wedding planner and have worked with Amora Event Group on a variety of events over the past year in the corporate, social and wedding categories. Jake and his team are extremely professional and provide the absolute highest quality lighting, decor, draping, audio visual and even custom created products for any wedding or event. The design process is customized for each client based on the ambiance they are looking to achieve. I use Amora Event Group time and time again for their attention to perfecting every detail as contracted and to ensure that our clients are thrilled with the product. I've worked with Amora on every aspect of events from lighting and draping to executing complicated audio visual programs for corporate events, and they deliver every time! Their expertise in event production is unparalleled in the industry. I continue to refer Amora Event Group for all of my clients AV, Lighting and decor needs as they continue to meet and exceed expectations. With only the highest quality of inventory and designers on their team, I can guarantee that my clients will receive only the most excellent service & execution every time.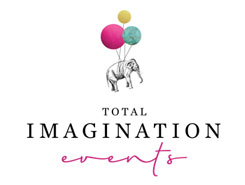 Jake and Amora Event Group have consistently done outstanding work for all our events. We have used Amora group now for over 5 years now and they have never disappointed. They are super creative, hard working and willing to go above and beyond for the client. Their inventory is amazing and they lighting and AV work is FANTASTIC! I would recommend Amora any day. Thank you to Jake and his team for always coming through and making our events so beautiful and special.
I had the pleasure of coordinating an event with the help of Jake Ruybal and team from Amora Event Group. They provided rental furniture and accessories for a 90th birthday party of which I was the event planner. Although I had a couple of companies to choose from, they had some of the nicest, most elegant selections to choose from and that I could easily view on their site. The majority of the party was outdoors at a residence in Cherry Hills in June and I faced some last minute bad rainy weather. In a time where customer service seems dead, I was SO appreciative of this company's "can-do", pleasant attitude. Whatever 11th hour crisis came, I could call Jake and he was on it; from re-arranging furniture to adding extras. If you value quality, customer service, and reliability to see your event through; trust Amora Event Group!
I am so glad we started with working the Amora Event Group! From simple AV to full scale large production events I am so pleased! Jake and his team are thorough, experienced and just great to work with. When I work with Amora I don't feel like I'm hiring someone, I feel like I have friends assisting me with an event. It's a great feeling to fully trust a vendor with design and production of your event. I say a lot, 'I (an event planner) am only as good as the people I hire.' And that is so true with Amora Event Group, they make my events GREAT! I cannot recommend them enough and I do to my colleagues. They truly will be with you every step of the way and you can trust them to execute flawlessly. I've actually even received great feedback from the venues I use on how friendly and easy to work with they are on their end too. All around a great company and partner!
Working with Jake and Amora Group has truly been one of the best partnerships I have ever had! Their quality of work and impeccable service is at the highest level, always leaving me with a peace of mind and confidence of a successful event. Jake and his team are animated, passionate, detail-oriented, and extremely reliable. They are truly a pleasure and honor to work with, and their touch will absolutely enhance your event! Your choice in Amora Group will not go unrewarded!